News
Globetrotting-genius´ aims to travel the world in just 63 hours
World-famous Norwegian travel guru Gunnar Garfors has teamed up with UK-globetrotter Derek Bell in an audacious attempt to travel 6 continents in 63 hours!
Published: 06/05/2017
Updated: 06/05/2017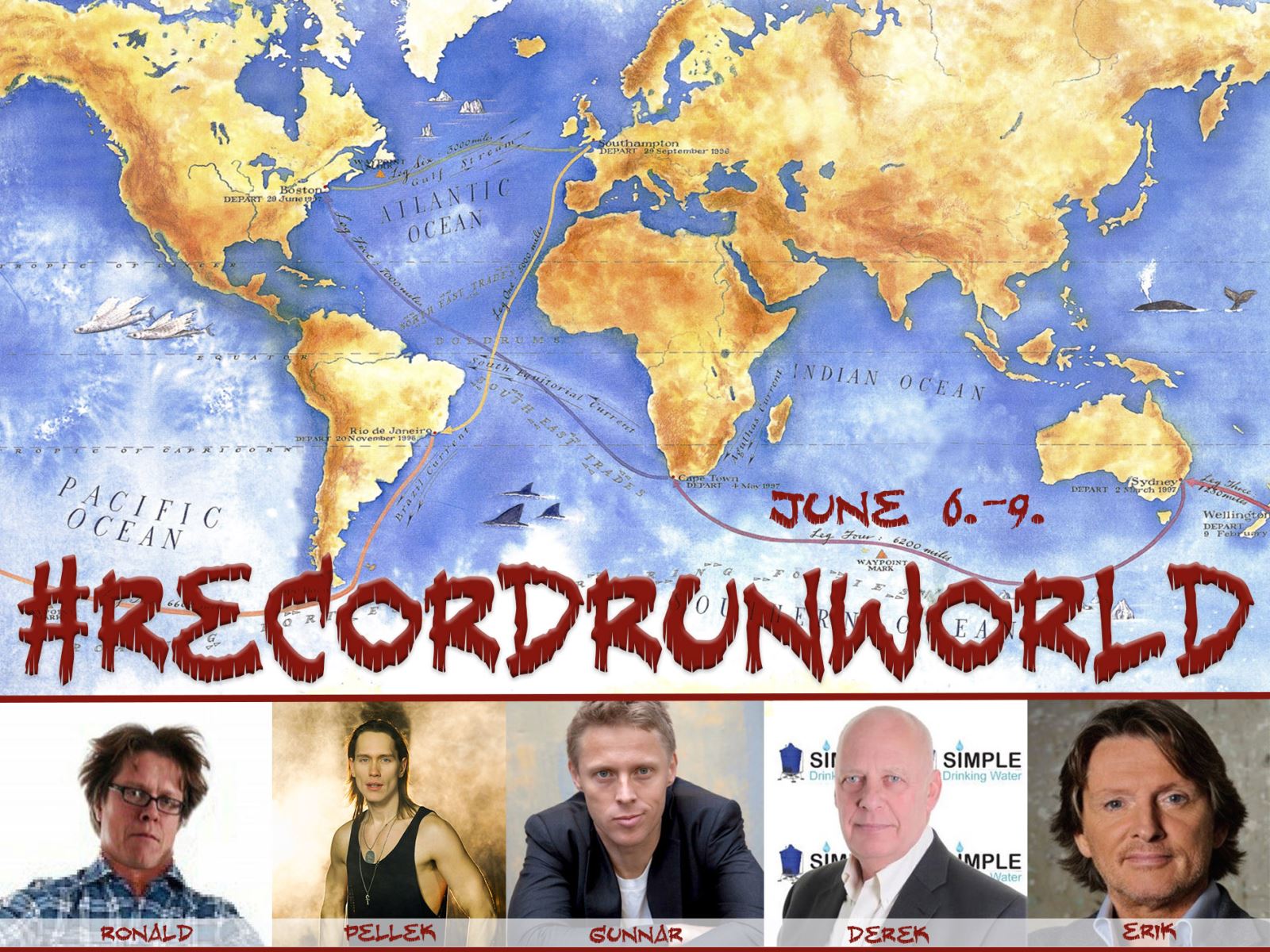 Garfors – one of few people who have visited every country in the world (198) is accompanied by UK-globetrotter and IT entrepreneur Derek Bell, legendary radio host Erik de Zwart (Holland), happiness seeker Ronald Haanstra (Holland) and YouTube-phenomenon Per Fredrik Åsly – better known as PelleK - in the record-breaking attempt that starts on June 6.
"This adventure starts somewhere in Africa, and if everything goes to according to plan, we will return to the very same place 63 hours later with a new world record. In less than three days we will visit Africa, Asia, Australia, North America, South America and Europe. We will fly on scheduled airlines only, one of the criteria for the record to be approved as a Guinness World Record" explains team leader Garfors. The team even managed to land a sponsorship deal for the record-attempt with European betting giant ComeOn!
Derek Bell of Guildford, UK and Garfors are long-time friends with Garfors, and could not resist the lure of a world-record when the Norwegian came calling.
"I have travelled a lot through the years, but never attempted a world-record! When Gunnar came calling, I knew straight away that this would be a once-in-a-lifetime experience. I'm looking forward to hectic, but exciting hours of travel around the globe" Bell says.
Bell is also linking the record attempt to a fund raising for Simple Drinking Water and hopes to raise US$20k for its first installation in Kenya, East Africa www.simpledrinkingwater.com
Due to security reasons, the detailed travel plans are a well-kept secret. Fans of the record-attempt can however follow the journey as it unveils through the website recordrunworld.com, #recordrunworld on Twitter and the recordrunworld Facebook page.
YouTube-wonder and performing artist PelleK (2.2 mill. YT-followers) will also post directly from the trip on his social media channels.
"Our goal is always to have fun, to inspire people to explore the world and to show that even big dreams can come true. We hope to reach new audiences through such an international team with PelleK documenting the record attempt to his followers worldwide" Garfors says.
If the crew succeeds in breaking the current world record, it will be the seventh travel world record for Gunnar Garfors. He also holds records for visiting the most countries in 24 hours (19), the most US states in 24 hours (22), every county in the UK (48) in 24 hours and the most continents in a day (5).